Filter by Category
Exercise & Outdoor Fun
Barre with Amanda
with Amanda Gunter

Next session starts Jan 7, 2019 at 5:30 pm

, runs for 6 weeks
Barre is used as a prop to balance while doing exercises that focus on isometric strength training (holding your body still while you contract a specific set of muscles) combined with high reps of small range-of-motion movements.
Indoor Walking Trails and Fitness Stations

Next session starts Sep 10, 2018 at 4:30 pm
Come in from the cold and walk around the Middle School. Choose "trails" with stairs or without. Fitness stations around the building will help build muscle tone while you walk the trails.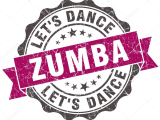 Zumba® with Amanda
with Amanda Gunter

Next session starts Jan 7, 2019 at 6:30 pm

, runs for 6 weeks
Discover the latest dance exercise craze! Zumba® fuses Latin rhythms and easy to follow moves to create a dynamic fitness class. The routines feature interval training classes where fast and slow rhythms combined with a Latin flavor and international zest create a fun dance routine. Anyone can Zumba® no matter what their fitness level, or experience with dance is. Wear comfortable clothing so you can easily move, and sneakers with good support.