Filter by Category
General Enrichment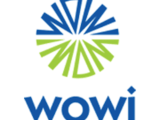 WOWI Career Assessment and Counseling(FY22 )
with Lynn Sheehan

Current session started Jul 1, 2021
The WOWI (World of Work Inventory) Career Assessment takes into account your skills, interests, and work style. After you take the assessment, a trained WOWI professional will interpret the results with you. You will then meet one-on-one and find out what job(s) you are best suited for. Together we will Assess, Explore and Plan your future! 
This WOWI service is kept free for you due to the generosity of a grant through the Maine Department of Education. Please complete this brief survey for the DOE and the WOWI is free. If you'd rather not, then the cost is $75.
The Perfect Pose in Photography
with Meegan Pratt

Next available session starts Aug 25, 2021 at 10 am
Always look your best in photos with the perfect pose!  Join professional photographer, Meegan Pratt, as she teaches the art of posing for all occasions and for all body types.   Bring your camera or phone and you'll get practice on both sides of the lens, as poser and photographer. 
Are you getting an important photo taken soon? Wedding, senior pictures, or for your linkedin profile? This session is for you!