Filter by Category
Workforce Training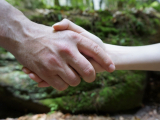 How to Write a Great Resume: 1-on-1
with Diane Ross

Current session started Sep 15, 2020
Whether you have never written a resume, or just need to update one, this course will teach you the best ways to present your experience, skills and career goals. In this challenging employment market, your resume must reflect your skills in ways that will ensure that you will be contacted for an interview. Register to get the link for your individual livestream session.
Individualized Career Counseling
with Diane Ross

Current session started Sep 15, 2020
Looking for guidance in order to find your path to a career? Planning a career change? Diane can help! Register to get the link for the livestream session.
Online Registration Unavailable
Contact Tracer Certification Course
with LERN Partnership

Current session started Oct 14, 2020
LINK TO REGISTER HERE:  Contact Tracer Certification Course Registration
According to the Medscape Coronavirus Resource Center, at least 44 states and the District of Columbia have begun expanding their contact tracing workforce. To help meet the need for training for contact tracers, we are offering this course, based on CDC and public health guidelines.This contact tracer training will provide you with a skill which is in demand on the job market. While taking this training does not guarantee that you will become employed as a contact tracer, the information and skills you learn in the course will provide you with skills necessary to be considered for employment.
Length (in hours): 16
Price in USD $299.00
This Contact Tracing Training course is a one-month online course to train people to get a job as a contact tracer.  
Some FAQs: 
Q. What will individuals be able to do after completing the training?
A. Successful completion will make the individual eligible for employment in a high-demand area. Preliminary reports suggest that 30 contact tracers per 100,000 residents are needed to help prevent further spread of COVID-19.
Q. Will this training be useful after the pandemic is under control?
A.  Yes. Contract tracers are always in demand. There is a need for this work whenever there are outbreaks of illness such as measles, smallpox, flu and other illnesses spread by person-to-person contact. The need is particularly high now due to COVID.
Q. How was the curriculum and training developed?
A.  The curriculum is aligned to specific training guidelines per the Center for Disease Control (CDC). The CDC guidelines are carefully monitored and adjustments are made to training as necessary when there are changes or updates in the CDC guidelines.
LINK TO REGISTER HERE:  Contact Tracer Certification Course Registration
Start Dates of Classes:
- Monday, January 4, 2021 to Friday, January 29, 2021
- Monday, February 1, 2021 to Friday, February 26, 2021
- Monday, March 1, 2021 to Friday, March 26, 2021
- Monday, April 5, 2021 to Friday, April 30, 2021
- Monday, May 3, 2021 to Friday, May 28, 2021
- Monday, June 7, 2021 to Friday, July 2, 2021
- Tuesday, July 6, 2021 to Friday, July 30, 2021
- Monday, August 2, 2021 to Friday, August 27, 2021
- Tuesday, September 7, 2021 to Friday, October 1, 2021
- Monday, October 4, 2021 to Friday, October 29, 2021
- Monday, November 1, 2021 to Friday, November 26, 2021
- Monday, December 6, 2021 to Friday, December 31, 2021 
LINK TO REGISTER HERE:  Contact Tracer Certification Course Registration