Filter by Category
Computers and Technology (3)
Computers and Technology
Registration Unavailable
Basic Computer Skills Suite (Spring 2017)
with ed2go.com/yace .

Mar 16, 2017 at 12 pm
, runs for 17 weeks
Learn essential computer skills for the 21st century, including how to troubleshoot PC issues! Three courses bundled into one: Keyboarding, Computer Skills for the Workplace, and Introduction to PC Troubleshooting. Session Start Dates: March 16, April 13, May 18, June 15, July 13 Cost: $261 for 18 week online course - www.ed2go.com/yace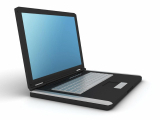 Registration Unavailable
Computer Basics (Spring 2017)
with Rosa Cortes

Mar 8, 2017 at 12 pm
, runs for 10 weeks
This course prepares students in basic function of personal computers and instructs students in how to use them. It is designed for persons who have little or no experience with computers. Understand the hardware including the keyboard, mouse, and other input/output devices. Log in and out of the system, start to use your computer.
Registration Unavailable
Responsive Web Design (Spring 2017)
with ed2go.com/yace .

Mar 16, 2017 at 12 pm
, runs for 17 weeks
In today's online environment, designers must create websites that are responsive. Their sites must reshape and morph to provide a positive experience in every viewport—from small touch-screen environments to large-screen browsers where users interact using a mouse or pointing device. This is the heart of responsive Web design (RWD). Session Start Dates: March 16, April 13, May 18, June 15, July 13 Cost: $89 for 6 week online course - www.ed2go.com/yace