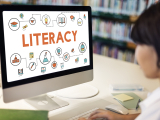 Registration Unavailable
Fun with Friends Literacy FUNdraisers
Price not
available

Jul 1, 2017

0 miles away
...ndoor Surfing - Thursday, March 15, 5:30-11 pm $75
Annual April Fool's
Cribbage
Tournament Saturday, April 7, 9 am-2 pm $25
Annual April Fool's Day
Cribbage

Tournament
with Lisa Robertson

Apr 7, 2018 at 9 am

0 miles away
Come try your luck at our 2nd Annual double elimination
cribbage
tournament! Will you be able to defeat last year's champ?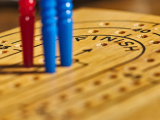 Beginner
Cribbage
with Bob Nadeau, Old Orchard Beach/Saco Adult and Community Education

Mar 14, 2018 at 6 pm

, runs for 4 weeks

24 miles away
... intimidating at first, but the basics are easy to learn. Join us for a fun, relaxed evening of
cribbage
, while you learn the ins-and-outs of this popular board game. This is a beginner to advanced-be...