Filter by Category
Workforce Training
Online Registration Unavailable
Guided Reading: Strategies for the Differentiated Classroom
with ed2go.com/yace .

Current session started Jun 1, 2021
Mixed in the right proportion, differentiated instruction will help you build a balanced literary framework that gets results with even the most challenged learners.
In this course, you will learn differentiated instruction tactics that will help you understand how your students learn. When you apply those tactics within the guided reading framework, which helps you lead students through new ways of approaching text, great things start to happen. The result is a classroom full of students who can negotiate increasingly challenging texts with unprecedented fluency.
This course is critical for modern educators, who often must teach on the run with limited resources and unlimited demands on their time. Get ready to reach your readers with ease in no time flat!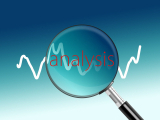 Online Registration Unavailable
Introduction to Business Analysis
with ed2go.com/yace .

Current session started Jun 1, 2021
Give yourself an employment advantage by developing analytical skills that are consistently in high demand. This course will teach you powerful quantitative methods that will have you making better, more informed, and more effective business decisions.
The days of making critical business decisions by instinct or coin toss are long gone. If you are planning a career in business, you cannot afford to miss this course!
Online Registration Unavailable
Mastery of Business Fundamentals
with ed2go.com/yace .

Current session started Jun 1, 2021
Are you interested in acquiring practical business experience in strategic planning, management, and finance without enrolling in an MBA program? This course is for you!
You'll understand the significance of strategic planning and discover how external and internal environmental factors affect an organization. You'll learn about organizational structures, performance measurements, financial investment models, budgeting, ethics, workplace politics, and more! This course will provide you with in-depth knowledge of the business environment.