Filter by Category
Online with MindEdge
Online Registration Unavailable
Certificate in Emerging Technology for Managers

Current session started Aug 1, 2022
This Certificate in Emerging Technology for Manag-ers addresses blockchain, artificial intelligence, and robotics. Learners who have completed this suite of courses are knowledgeable in how each technology affects business processes and how each contributes to a discussion about the future of labor. In the current business environment, managers and leaders should have a baseline understanding of these emerging technologies. Certificate holders are informed about cryptocurrencies and how blockchain is restoring trust and security in Internet transactions. Learners have examined how artificial intelligence is leading to gains in efficiency and performance, along with concepts and metrics for management to consider when evaluating an investment in robotics.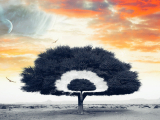 Creativity/Innovation Certificate

Current session started Aug 1, 2022
Because organizations must innovate to stay alive in today's highly competitive marketplace, organizations need employees who can channel their creativity and innovation toward organizational challenges and goals. This certificate program will first help you become reacquainted with your own stores of creativity and innovation. Next, you are given a set of tools that allow you to leverage your creativity to identify and solve organizational problems. Self-Paced, You pick the date, 18 hr course, $249
Finding A Purpose In Your Career
with MindEdge .

Current session started Aug 1, 2022
Whether you're just starting out in the workforce or changing careers, it is important to understand how the job you perform contributes to your sense of fulfillment in life. This course prompts you to examine various job settings and functions, comparing each against your own preferences, values, and expectations, in order to determine the best job fit for you. Self-Paced, You pick the date, 3 hr course, $49