Filter by Category
Ed2Go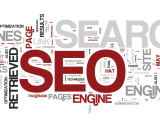 Registration Unavailable
Achieving Top Search Engine Positions (Fall 2017)
with ed2go.com/yace .

Sep 13, 2017
, runs for 22 weeks
The vast majority of Web traffic comes from search engines. That means the most important thing you can do to increase your website's traffic is to improve its search engine ranking. To do that, you have to understand both the art and science of search engine optimization (SEO). In this course, you'll gain the knowledge you need to boost your website's visibility. You'll discover how search engines crawl the Web, rank websites, and find previously undiscovered sites, and learn which HTML tags are key to getting sites on a search engine's radar. Course start dates: Sept 13, Oct 18, Nov 8, Dec 13, Jan 17, Feb 14 Cost: $89 for 6 week online course - www.ed2go.com/yace
Registration Unavailable
Beginning Conversational French (Fall 2017)
with ed2go.com/yace .

Sep 13, 2017
, runs for 22 weeks
Learn how to communicate easily and comfortably with those who speak French. You'll learn practical, common phrasess that will make your trip to a French-speaking region of the world more pleasant. You'll learn dialogue specific to various settings, and you will be surprised at how easy it can be to speak another language! Session Start Dates: Sept 13, Oct 18, Nov 8, Dec 13, Jan 17, Feb 14 Cost: $89 for 6 week online course - www.ed2go.com/yace