Filter by Category
Community Events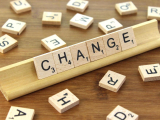 Online Registration Unavailable
Making Change
with Lynn Sheehan

Current session started Sep 10, 2019 at 5 pm
Tuesday is a great day for making change! A support group for people ages 13 and up committed to or considering making a change with their substance use. It's free, confidential, and there is no sign up. Just show up at the York Public Library. Free pizza too! Making Change is not treatment or therapy. Making Change is a one hour, weekly support group that encourages honesty, promotes self-awareness, and inspires positive change. This training is sponsored by a partnership between YACE and Choose to be Healthy Coalition of York Hospital. Pizza donated by Anthony's, York House of Pizza, and Ruby's. Thank you for your support! Location: York Public Library
Understanding the York Voter Guide
with YACE staff

Next available session starts May 4, 2020 at 6 pm
Join us for a community meeting to discuss the issues coming up in this spring's local vote. Ask questions and learn the answers in a non-persuasive environment. There will be no campaigning, only reading and explaining. Leave this session ready to vote and have your voice heard!
Save the Monarch Butterfly
with Maureen Jelloe

Next available session starts May 6, 2020 at 6 pm
Monarchs are a dying breed. Discuss the plight and solution of these beautiful, graceful pollinators and receive milkweed to encourage growth of the butterfy flock.