Filter by Subcategory
Career Development
Tech Hire- CompTIA A+ Academy
with Jim Grant

Current session started Mar 9, 2021 at 5 pm

, runs for 14 weeks
Already Tech savvy? Ready for a challenge? Do you want to start a career in the IT field?
This course builds knowledge and skill development in digital literacy and IT support: including hardware and software troubleshooting, operating systems, and communication and procedure. Participants earn two industry certifications: IC3® & CompTIA® A+. You will be prepared for employment as a computer user support specialist/help desk technician.
To qualify for the FREE program, you must be:
A resident of Maine
Ages 17-29 
Not enrolled in High School 
Unemployed or underemployed
Authorized to work in the U.S. 
Class schedule March 2, 2021- June 3, 2021, Tuesday and Thursday 5:00pm-8:00pm and Wednesday 5:00pm-6:00pm. Contact us to complete the required orientation and assessments before the class.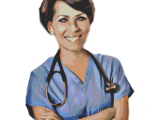 CNA Pretest and Info Session
with Delcia Allain, Patricia Bracy

Current session started Apr 13, 2021 at 9 am
1 additional session on Apr 14, 2021
Looking for a career in the medical field caring for people? Earn your certification and be prepared for a career in the healthcare field. Our instructors ensure that each person not only understands the content but can personally care for people as if they were family. Earn-as-you-learn or pay for your course options ($1200). Training includes 90 classroom hours, 20 lab hours, 70 clinical hours at the premiere care facility, Durgin Pines.
Register for one of our pretest sessions to come to the inperson assessment and orientation at York Adult Education in the York Middle School.
Class starts 4/26
Graphic Design with Canva!
with Lisa Robertson

Next available session starts Apr 30, 2021 at 10 am

, runs for 4 weeks
Canva is a powerful, online, free design tool where you create stunning images, posters, documents, and visual presentations with royalty-free stock photos. The online platform is simple to learn and the results are amazing, ready for free download or pay to print through canva! Impress your friends and coworkers with your design skills (shhhh, you don't need to tell them you use canva)! Register to get the link for the livestream session.
Please note: This class is on Fridays, not Thursdays.  The catalog had a misprint.